Large Public Bath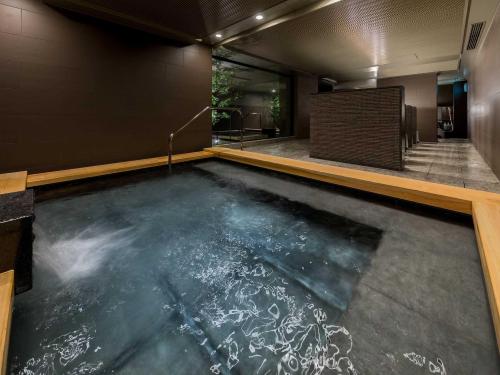 The large public bath features simple and Japanese-modern space and a Japanese garden which you can enjoy the changing of seasons.
Soaking in the bath at the end of the day, it will bring you relaxing moment.

| Floor |
1st basement floor
| Opening Hours|
3:00 p.m. - 1:00 a.m.
6:00 a.m. - 9:00 a.m.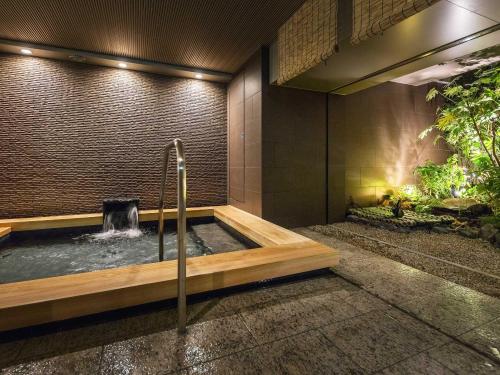 Outside bath with a garden view

(Male Bath / Female Bath)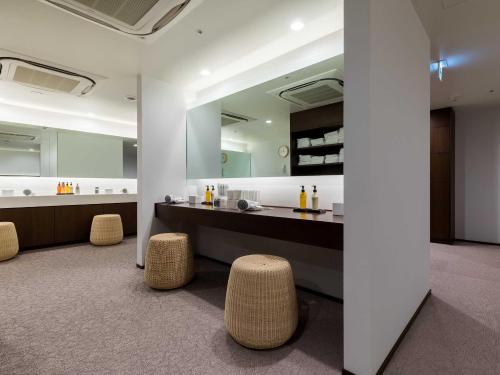 A powder space in the changing room for female guests which has lots of amenities.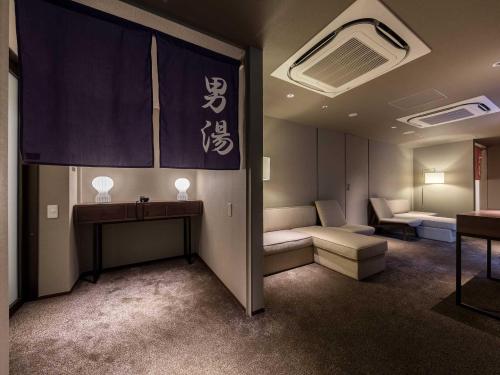 A relaxing space in front of the entrance of public bath.
Lounge and lobby with cortyard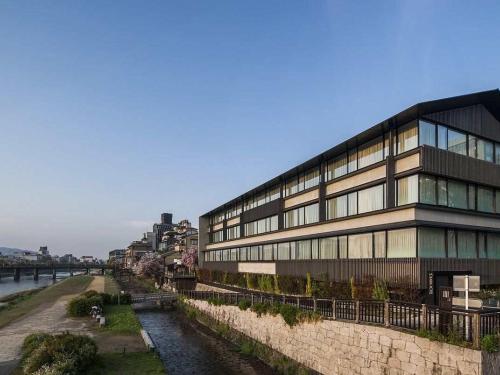 Other Facilities
Vending Machine 
There are vending machines at the relaxation space, the first basement floor.
Ice Machine
We have ice machines next to the elevator halls at each floors.
Smoking Room
Our hotel is non-smoking through out the property. Please use the smoking rooms next to the elevator hall at each floors when you would like to smoke.